On this page you can find important information on how to reach the VIV MEA venue and other contact details.
Abu Dhabi National Exhibition Center
Khaleej Al Arabi Street (also known as Coast Road or 30th Street), Abu Dhabi, U.A.E.
Phone: +971 (0) 2 444 6900
Email: customer.feedback@adnec.ae
Website: www.adnec.ae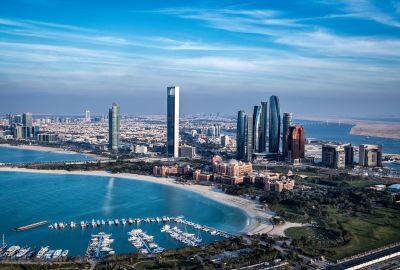 Abu Dhabi is a safe, affordable and relaxed destination to travel to. The ADNEC exhibition grounds are just 15 minutes away from the Abu Dhabi International Airport. Travel easily!
By Plane
Abu Dhabi international airport is served by all major international carriers. Passengers who fly Emirates Airline to Dubai can use their ticket to take the free 60-minute shuttle into Abu Dhabi.
By Bus
Abu Dhabi operates around 650 buses on over 95 service routes catering to more than 50 million passengers within the different regions of the Emirate of Abu Dhabi.
By Taxi
Taxis are readily available from Abu Dhabi International Airport and all hotels around the capital city.
By Coach Service
A deluxe daily coach service runs between Abu Dhabi and Dubai, starting from the Deira bus station in Dubai to the Taxi Stand near Al Wahda Mall, Abu Dhabi stopping at Zayed Sports City near ADNEC.
By Car
A road map and route descriptions
FOR DETAILED INFORMATION, PLEASE VISIT THE TRAVEL PAGE AT THE ADNEC-WEBSITE 
REMOTE CHECK-IN AND BAGGAGE DROP-OFF
ADNEC does not provide cloakroom facilities. There is however a remote check-in and bag drop-off facility available for passengers who are travelling from Abu Dhabi Airport. Please see further details below:
Open from 09:00 to 21:00hrs all week
Check-in possible from 24 hours until 4 hours of your scheduled flight departure

Boarding pass and baggage tag handed over to you

Bags are secured and transferred to the airport

Participating airlines: AirArabia, Etihad Airways, EgyptAir, Wizz

35 AED per person. Payment via credit/debit cards only. Visa/Master/American Express accepted

You can also pay for excess baggage and seat upgrades

 
ADNEC
Abu Dhabi National Exhibition Centre
Khaleej Al Arabi Street
Abu Dhabi, U.A.E.
Dates
20 - 22 November, 2023
Opening hours
Monday: 10.00 - 18.00
Tuesday: 10.00 - 18.00
Wednesday: : 10.00 - 17.00