VIV MEA 2021 features high-level industry speakers and key topics for MEA region in the conference and seminars program.
A few weeks before VIV MEA 2021, you can register to your favorite sessions via our booking system. Filter the options that are appealing to you. Enjoy the inspiring talks in Abu Dhabi and take part in the discussions.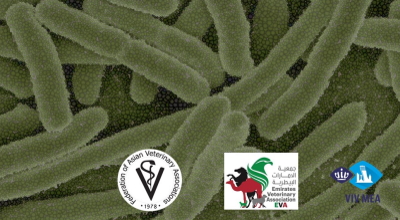 The highlight of the program is "One Health approach on Antimicrobial Stewardship (AMS) in livestock production by ensuring feed and food safety."
Date: 23 November, 2021
program details>
The Poultry Marketing Round table is organized by MEAP, WATTT Global Media and VIV. This year focus will be on Crisis Management – Adapting through uncertainties.
read more > 
SPEAKERS
Find out the exclusive list of all the speakers who are going to share their expertise during numerous conference sessions. It will give you an overview of the industry leaders who wait you to share thier immense knowledge with you at VIV MEA 2021.
Click here>
Book your seat at the sessions of your choice via this online program listing.
If you did not get the VIV MEA show ticket yet, you will be first requested to register for it, which is a two-minute process to get you staright to your preferred conferences.
HOLLAND INSPIRATION SEMINAR
The Holland Inspiration Seminar presents interesting speakers on Sustainable and profitable livestock farming 2021, introducing new and innovative ideas.
Date: 24, November, 2021
read more > 
ADVANCEMENT IN POULTRY SCIENCE - WPSA
During the UAE branch meeting, issues such as phytogenic feed additives, how to manage & feed the modern PS broiler male & biosecurity in the hatchery will be discussed.
Date: 23 November, 2021
read more > 
DAIRY SEMINAR - GLOBAL DAIRY FARMERS
The seminar will focus on topics such as TMR feeding, infectious disease impacting dairy sector, cooling cows & barns and the future of anti-biotics to name a few.
Date: 23 November, 2021
read more>
ADNEC
Abu Dhabi National Exhibition Centre
Khaleej Al Arabi Street
Abu Dhabi, U.A.E.
Dates
23 - 25 November, 2021
Opening hour
Tuesday 23 Nov.: 10:00-18:00 hrs
Wednesday 24 Nov.: 10:00-18:00 hrs
Thursday 25 Nov.: 10:00-17:00 hrs