With an expectation of 8,000 visitors on more than 17,500 sqm gross, VIV MEA will bring together top level visitors and delegations. VIV MEA comes back in November 2023, in case you require further information please feel free to contact the global VIV team. 
VIV MEA 2023, ADNEC, Abu Dhabi – United Arab Emirates.
"It is our second time at VIV MEA and it offers us an excellent opportunity to meet the technical people who actually deal with the issues we can be of help with. The location and organization are excellent and the presentation is refreshing."
VAV Conveyor Components and Solutions
Emiel Schoutsen, Managing Director
JOIN OUR CAMPAIGN
Join our international promotion campaign for VIV MEA to reach thousands of potential customers and build long-lasting professional relationships.

INCREASE VISIBILITY
With VIV MEA international platform you can make your brand more visible in the industry by putting up your banners all over the show space.


SHARE KNOWLEDGE
The show offers opportunities to conduct seminars and workshops, where you can exchange ideas & knowledge and connect with industry experts.
PREPARATION VIV MEA 2023
Are you exhibiting at VIV MEA 2023? Find all the practical information you need for a good preparation to the show.
read more >
MARKETING OPPORTUNITIES
Make sure your clients and potential clients know that you will be part of VIV MEA 2023. Maximize your visibility with onsite promotion & more!
read more >
VIV MEA: A PROVEN TRACK RECORD
The third edition of VIV MEA 2021 was the biggest yet. This edition had 500 exhibiting companies from more than 50 countries with more than 6,000 visitors.
Join VIV MEA 2023 as exhibitor! The international trade show from feed to food for the Middle East and Africa. Whether you are an upstream or downstream supplier in the supply chain, being an exhibitor at VIV MEA can boost your activity.
In order to assist you in getting the ideal location on the exhibition floor and taking part in the show like a player, our sales team can give you all the information and responses to your queries.
Secure your location at VIV MEA now, contact our VIV team or local sales agent.
The last edition of VIV MEA held in the U.A.E. in November 2021 was the biggest edition so far. With around 500 exhibiting companies from more than 50 countries, 17,500 sqm gross and over 6,000 visitors VIV MEA 2021 has expanded into an extra hall at the Abu Dhabi National Exhibition Center.
Read more>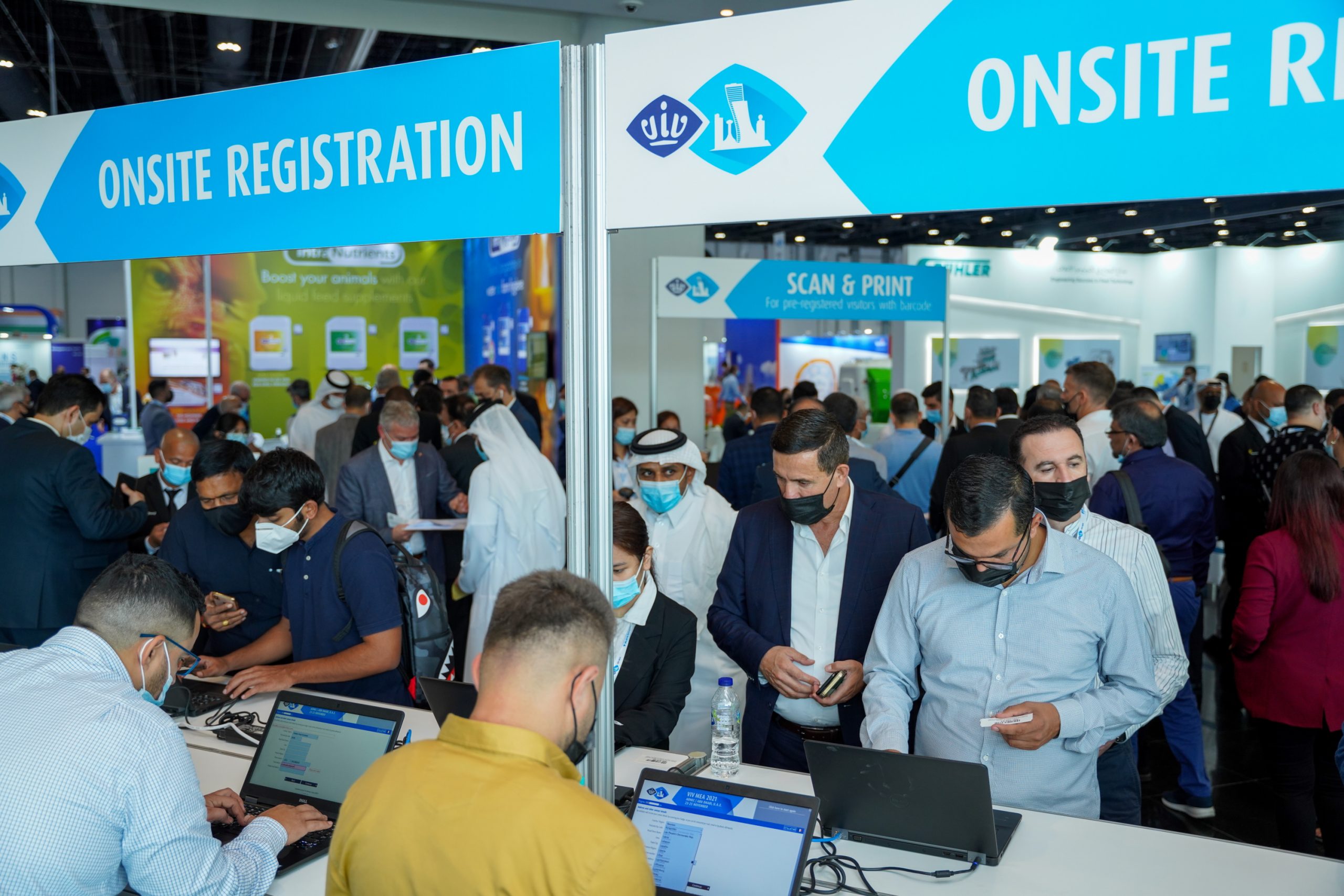 Abu Dhabi is a safe, affordable and relaxed destination to travel to.
The ADNEC exhibition grounds are just 15 minutes away from the Abu Dhabi International Airport.
ADNEC
Abu Dhabi National Exhibition Centre
Khaleej Al Arabi Street
Abu Dhabi, U.A.E.
Dates
20 - 22 November, 2023
Opening hour
10.00 - 18.00