With over 430 exhibiting companies from more than 40 countries, 17,500 sqm gross and 8,000 expected visits VIV MEA 2020 has expanded into an extra hall at the Abu Dhabi National Exhibition Center. After a second edition that already exceeded expectations, this international event comes back for the 3rd time with an enriched conference program covering dairy, fish, poultry, eggs, cattle, calves, goat, and camels. Strongly driven by business, VIV MEA will offer more products and trade opportunities to the MENA region professionals.
 VIV MEA 2020 from March 9-11, ADNEC, Abu Dhabi – United Arab Emirates. With the World Leadership Conference on March 8.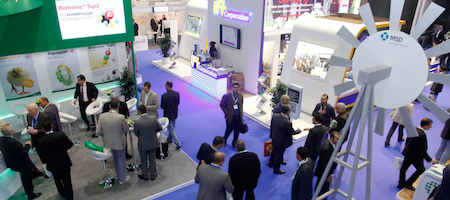 EXHIBITOR LIST
The exhibitor list provides an overview of the VIV MEA registered exhibitors for VIV MEA 2020. Filter and find the companies that you want to mee at the show.
read more > 
CONFERENCE PROGRAM
VIV MEA 2018, in partnership with top players of the industry, presented and hosted a highly informative and inspiring Conference and Seminar program during the 3 exhibition days.
read more >
TRAVEL AND STAY
As a business & leisure destination Abu Dhabi is not so well know yet. However, the city has developed rapidly. Here are some ideas for an enjoyable stay and how to plan your trip.
read more >
We are looking forward to your visit!
We are looking forward to your visit!
ADNEC
Abu Dhabi National Exhibition Centre
Khaleej Al Arabi Street
Abu Dhabi, U.A.E.
Dates
March 8-11, 2020
Opening hours
World Leadership Conference: 
Sunday 8th March: 08:30 – 16:30 hrs
Expo and Seminars:       
Monday 9th March: 10:00 - 18:00 hrs
Tuesday 10th March: 10:00 - 18:00 hrs
Wednesday 11th March: 10:00 - 17:00 hrs