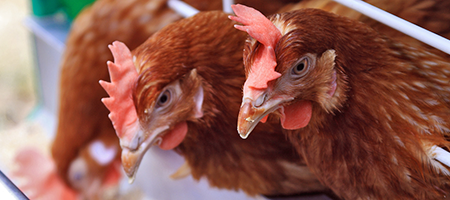 FEED TO FOOD CONCEPT
Feed to Food brings together supply and demand within the complete animal protein chain. The driver behind the chain concept is that animal feed and animal health are vital for meat quality and safety. VIV MEA will represent every step in the meat-, seafood and dairy production process.
TARGET GROUPS
At VIV MEA, suppliers from all segments of the Feed to food chain are represented. From suppliers of feed (ingredients) and animal health, to equipment for breeding, farming, slaughtering & processing. 
WHY ABU DHABI?
Situated in the heart of the Middle Eastern Countries, Abu Dhabi serves as the gateway to the wider Middle East and African region. With its well-developed infrastructure, political and social stability, and consistent openness to foreign investment, it has been a magnet for overseas companies looking for a strategic location to set up or expand business.
DON'T MISS A THING, SIGN UP FOR OUR NEWSLETTER
ADNEC
Abu Dhabi National Exhibition Centre
Khaleej Al Arabi Street
Abu Dhabi, U.A.E.
Dates
March 8-11, 2020
Opening hours
World Leadership Conference: 
Sunday 8th March: 08:30 – 16:30 hrs
Expo and Seminars:       
Monday 9th March: 10:00 - 18:00 hrs
Tuesday 10th March: 10:00 - 18:00 hrs
Wednesday 11th March: 10:00 - 17:00 hrs