VIV MEA is the leading animal husbandry show in the Middle East. In a relatively short period of time it has proven to be a successful event, being able to gather local as well as international industry leaders and professionals. The next edition of VIV MEA will be organized from 20-22 November 2023 with the aim to exceed the succes of the previous edition.
The 2021 edition, witnessed around 500 exhibiting companies from more than 40 countries, 17,500 sqm gross and 8,000 expected visitors. Consequently, VIV MEA 2021 had expanded into an extra hall at the Abu Dhabi National Exhibition Center. After a second edition that already exceeded expectations, the third edition marked its presence in the industry that was halted due to the pandemic.
The show had an enriched conference program covering dairy, fish, poultry, eggs, cattle, calves, goat, and camels. Strongly driven by business, this Middle East show offers more products and trade opportunities to the MENA region professionals.
VIV MEA 2023, ADNEC, Abu Dhabi – United Arab Emirates.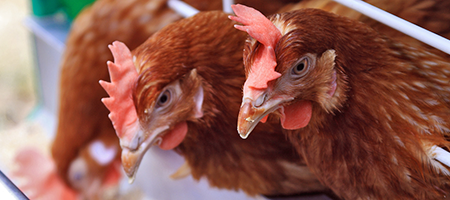 FEED TO FOOD CONCEPT
Feed to Food brings together supply and demand within the complete animal protein chain. This chain is driven by two factors – animal feed and animal health that are vital for meat quality and safety. VIV MEA focusses on bringing together supplier and buyers from Feed to Food under one roof.
TARGET GROUPS
At VIV MEA, suppliers and buyers from all the segments of the Feed to food chain are represented. This includes feed (ingredients) and animal health, animal husbandry, equipment for breeding, farming, slaughtering, processing and much more. 
WHY ABU DHABI?
Situated in the heart of the Middle Eastern Countries, Abu Dhabi serves as the gateway to the wider Middle East and African region. With its well-developed infrastructure, political and social stability, and consistent openness to foreign investment, it has been a magnet for overseas companies looking for a strategic location to set up or expand business.
exhibitors from 51 countries
gross sqm exhibition space
visitors from the whole region
Held in the UAE, VIV MEA 2021 paved the way to meet face-to-face again after long haul. The show had spread into a fourth hall at the Abu Dhabi National Exhibition Centre (ADNEC) to satisfy the extra demands for stand space.
Read more>
VIV MEA is part of VIV worldwide – the business network linking professionals from Feed to Food. The combination of VIV trade shows, VIV online 24/7 and VIV trade summits shapes a unique platform that offers boundless opportunities to the animal protein supply chain players.
Read more>
DON'T MISS A THING, SIGN UP FOR OUR NEWSLETTER
ADNEC
Abu Dhabi National Exhibition Centre
Khaleej Al Arabi Street
Abu Dhabi, U.A.E.
Dates
20 - 22 November, 2023
Opening hours
Monday: 10.00 - 18.00
Tuesday: 10.00 - 18.00
Wednesday: : 10.00 - 17.00