Promising opportunities in the investment of poultry industry 
between the UAE and The Netherlands
In the welcome address H. E. Lody Embrechts, Ambassador of The Netherlands Embassy of the Kingdom of The Netherlands emphasized that Biosecurity has an impact on all: humans, animals and nature.  During the panel discussion the best Dutch practices on integrated systems will be exchanged between participants from the friendly countries and business partners of the UAE and the Netherlands.
Dr Suheel AHMED, CEO of ARABIAN FARMS INVESTEMENTS foresees a bright future ahead with the growing demand for local production in the UAE. Biosecurity measurements, which will be key during this growth, are being implemented in 3 rings: around the country, around the farm and around the birds. Attention should be given to the use of IT tools and to solutions to adapt the layout of existing production farms. 
Panel discussion (by AVINED, HENDRIX, PASREFORM and VDL/JPE)
Biosecurity on farm level:
A Farm or Hatchery design should keep dirty and clean areas strictly separated.
Limit points of contact, work in compartments
Incoming and outgoing traffic (feed delivery trucks, other service-related traffic)
Lay out design of the houses, preventing dirty exhaust air from entering other buildings.
no cross-traffic between the houses with birds from different ages.
Biosecurity on Equipment level:
equipment should be easy to clean and to disinfect, have smooth surfaces
avoid topping up fresh feed with old feed in the feeding pans
provide clean water and clean drinking lines
control air quality and manure removal.
Biosecurity and HR
From the five main causes of contamination (Water, Air, Feed, Equipment, Staff) the staff has the largest influence on the level of Biosecurity.
For

on-farm guidelines, checks & balances

, IEC, the International Egg Committee has a manual online.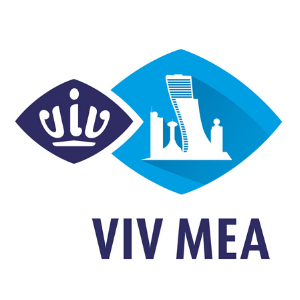 Our speakers
Meet our panel of experts from the U.A.E. and The Netherlands. 
Ambassador of the Kingdom of the Netherlands
CEO ARABIAN FARMS
Investments LLC
Director International Sales & Business Development Royal PasReform
Director Product Management and Business Development Hendrix Genetics
Director VDL AGROTECH and JANSEN POULTRY EQUIPMENT
Topic: The need to have a common platform to share non confidential information on diseases and act as one team to overcome the common biosecurity challenges.
Ben Dellaert, AVINED / International Egg Commission
Safety network in the Netherlands : Insights on how the safety net is conducted in the Netherlands
Arian Groot, HENDRIX GENETICS: Member Dutch Poultry Centre and International Egg Commission.
Healthy birds: Insights from a farming point of view
Bouke Hamminga, ROYAL PASREFORM: Member Dutch Poultry Centre.
Clean hatching: Insights on biosecurity proof hatching units 
Brian van Hooff, VDL AGROTECH and JANSEN POULTRY EQUIPMENT
Member Dutch Poultry Centre.
Data and Farming: Insights on hygienic production conditions and automated feed distribution.
The Ambassador of the Kingdom of the Netherlands to the UAE. He previously served as Ambassador to South Korea, North Korea and Malaysia and also worked in Iraq (Coalition Provisional Authority) and Iran. Lody worked as Consul General for the Kingdom of the Netherlands in Dubai and the Northern Emirates from 1999 to 2003 after having worked for two years in the embassy in Abu Dhabi. Lody Embrechts worked for Shell International as Advisor International Government Relations.
He holds a degree in International Business and Tax Law from Leiden University although he initially studied to become a teacher.
Erik Smidt has been working as agriculture counsellor for the Dutch agrifood sector in the Gulfregion since September 2018. He is stationed at he Dutch embassy in Riyadh. He has a lot of experience with the agricultural sector in over 25 countries, including the UAE, Saudi Arabia, Oman, Egypt, Turkey, China, Kazakhstan, Azerbaijan and Russia .
Between 2012 and 2017 he was agricultural attaché in Moscow. He then set to work as the coordinator of the Dutch Risk Reduction Team. This team is active worldwide in areas where there are (potential) water disasters, such as floods and droughts.
To be short: agriculture and water are the fields of his expertise. With Dutch companies continuously developing innovations and new technologies, not only in the Netherlands, but across the world in different environmental contexts this makes a perfect combination. In the Gulf region  recently a new campaign was launched Dutch Connection in the Gulf – Uniting Water, Energy, Food', that offers  citing new opportunities for our cooperation with the UAE. We have been partners with the UAE for many years, and are here to stay.
Dr. Suheel Ahmed is the CEO–Holding at Arabian Farms Investments LLC. strategically leading Arabian Farms Group of companies.
Arabian Farms Dev Co LLC – Egg Producing company in Dubai
Arabian Farms Dev LLC – Broiler chicken producing company in Al Ain
Arabian Farms Dev Co Ltd – Egg Producing company in Al Kharj KSA
Dr. Suheel Ahmed is a Poultry Veterinarian with almost 30 years of hands on Experience in almost all the aspects of the Industry ranging from Genetics, Pure line Breeding, Farm/Disease Management, Processing and Further Processing apart from Business Excellence and Intelligence.
His regional experience also includes 19 years of Strategic contribution to big names such as Al Watania Poultry (KSA), Al Ghurair Poultry (UAE) and the current Arabian Farms Group.
As a strong proponent of Local Production and Poultry Industry expert he is an active contributor to the Strategic plans around the subjects of Food Security, Food Safety and Latest Food Technology in UAE.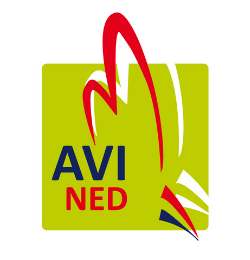 Ben Dellaert (55) is the director of AVINED, OVONED and PLUIMNED. These are the Dutch national organizations for poultry and eggs. These organizations represent the complete production chains for the production of poultry meat and eggs (famers, hatcheries, slaughterhouses, egg packing stations and egg processors).
In 2015-2017 he served as Chairman of the International Egg Commission (IEC). The IEC is the leading global organization for producers, packers and traders in eggs and egg products with member from all major egg producing countries in the world. Within that organization he is the chairman of the Avian Influenza Global Expert Group, where global scientists and industry meet in order to promote preventive measures against Avian Influenza.
From 2007 until the end of 2014 he was the general director of the Product Board Poultry and Eggs in the Netherlands. That organization was abolished at the end of 2014.
In 1989 he graduated at the Agricultural University of Wageningen (Animal Production Science). After that he worked for several organizations in the Dutch agricultural business.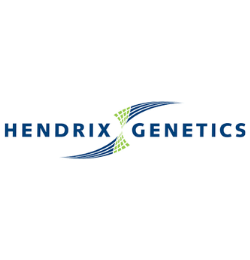 Hendrix Genetics 
2018 – Present –  Director Product Management and Business Development 
2008 – 2018 – Director Sales and Marketing 
2005 – 2007 – Director Marketing 
Hendrix Poultry Breeders (HPB) 
2001 – 2005 – Director Sales and Marketing 
2000 – 2001 – Area Director Europe, China and Oceania 
Hybro 
1993 – 2000 – R&D, Genetics and Product Development 
Euribrid 
1984 – 1993 – Chief Geneticist and Product Development 
Education 
1978 – 1984 – MSc Animal Breeding, Genetics and Economy 
Director International Sales & Business Development
Royal Pas Reform, The Netherlands

Bouke Hamminga has worked in the poultry sector for more than 30 years. Before joining Royal Pas Reform in 2003, Bouke held various positions in the poultry meat and egg industry, including senior positions with Hybro worldwide and the Sada Group in Spain. His experience includes knowledge of breeding and poultry production, as well as processing, further processing and modern retail.
As Director International Sales & Business Development for Royal Pas Reform, Bouke's commercial focus is on expanding the Company's markets in Asia, Central and Latin America, the USA and Africa. His depth of knowledge throughout the poultry production chain and his practical and strategic understanding of the industry on a worldwide scale contribute greatly to his effectiveness in this role.
Director VDL AGROTECH and JANSEN POULTRY EQUIPMENT

Ruwan Berculo – moderator
Senior advisor VIV worldwide business development.
Organized by the Agri Food Department at the Consulat General of the Kingdom of the Netherlands in Dubai in cooperation with VIV MEA.
Agriculture counsellor for the Dutch agrifood sector in the Gulfregion
Senior Policy Advisor, Agriculture & Food, Consulate General of The Kingdom of The Netherlands- Dubai
Relations Manager VIV Industry Leaders & Delegations,
VIV worldwide