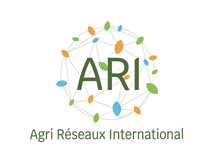 Meet us at VIV MEA 2023
Booth 07.C037
Feed Market dynamics in the Middle East
Middle East will once again enjoy a 10% annual growth of feed volumes in 2023. A market dynamic boosted
by countries such as Saudi Arabia, Emirates and Oman. How to participate to this growth, find local distributors
or identify projects in the animal Feed business & animal production ?
Agri Réseaux International
Agri Réseaux International, VIV partner for France, publish annual report on Feed business in various regions in Africa, the Middle East and Asia. It provides market data, profile the companies involved in Production (Feedmillers, Premixers, hatcheries, poultry integrators, big farms, dairy sector and of course the inputdistributors (animal feed, animal health, genetic, and equipment). So far 6 regions are covered :
Maghreb (5 countries)
West Africa (12 countries)
East Africa (6 countries)
Southern Africa (9 countries)
The Middle East (11 countries)
Pakistan, Bangladesh and Sri Lanka (and coming soon, hopefully in 2024 : India)
People know us thanks to these reports and we account today for more than 200 customers buying regularly these reports. They save time, have easy access to information and contacts, and go straight to point (they are immediately operational).
Visit us at VIV MEA, booth 07C037 !