AQUAFEED EXTRUSION & NUTRITION CONFERENCE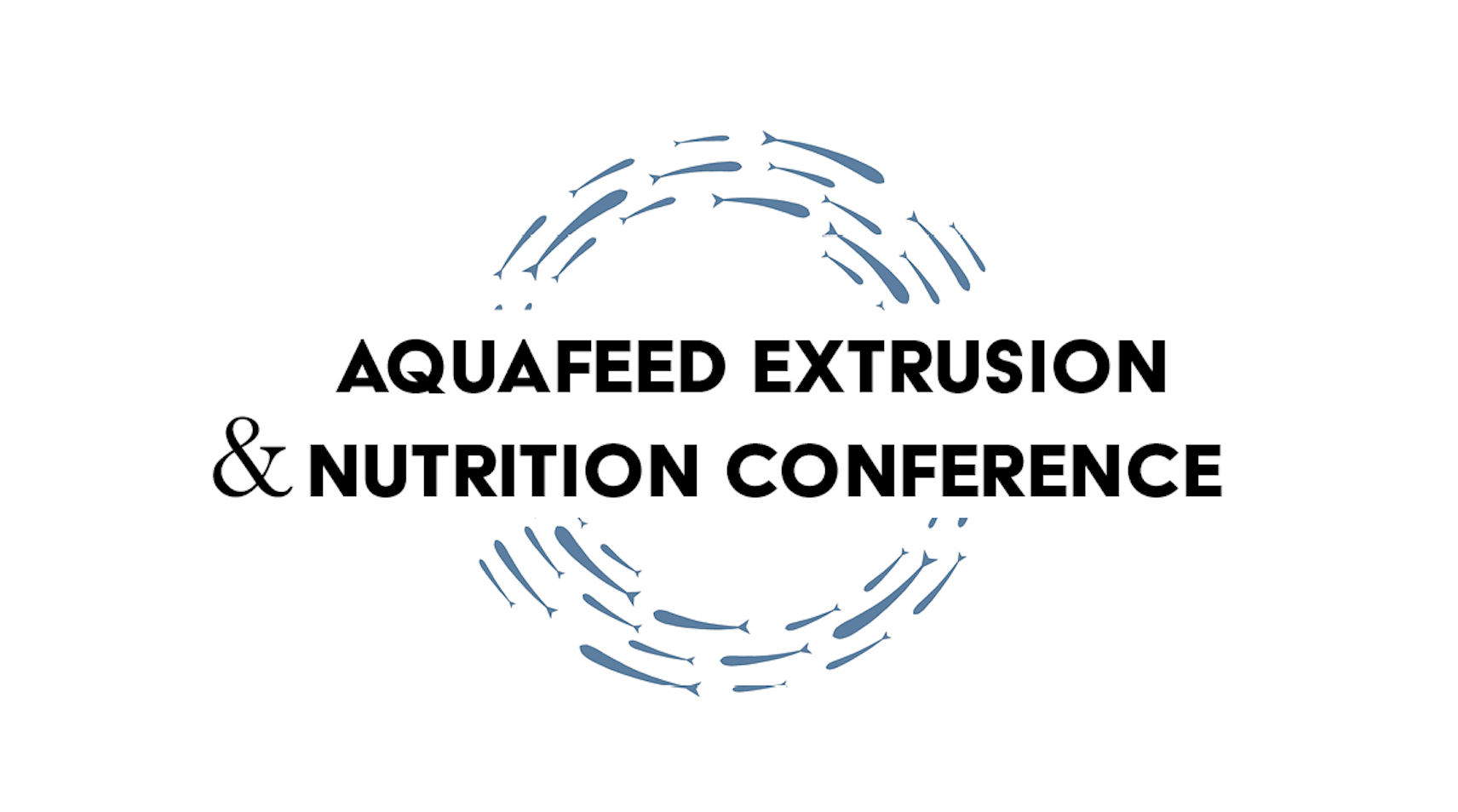 AQUACULTURE DEVELOPMENT AND INVESTMENT
Aquafeed Extrusion and Nutrition Conference will be held at VIV MEA 2023, ADNEC Exhibition Centre, on 19 November 2023 in the room Capital Suite 13.
It is a one-day conference centred on the topics of the production and extrusion of aquatic feed along with the nutrition and farming for fish and shrimps. Covering a variety of topics within aquafeed, this conference will provide knowledge, solutions, and research for everyone in the aquaculture. 
Venue: Capital Suite 13
Date: November 19, 2023 from 9:00 AM to 4:30 PM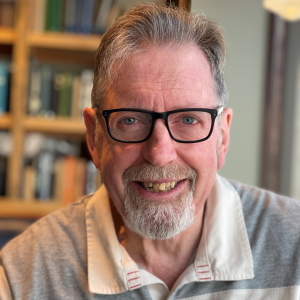 Roger Gilbert | CEO of International Aquafeed
For 22 years, Mr Roger Gilbert was the Secretary General of the International Feed Industry Federation, which he co-founded in in 1987. In that time, he saw the federation rise from humble beginnings, to represent more than 85% of all compound feeds produced globally. He initiated the industry's NGO representation with Codex Alimentarius and set up one of the first Memorandum of Understandings between an industry and the United Nation's Food and Agriculture Organisation.
Today, Mr Gilbert is the publisher of International Aquafeed and Milling & Grain magazine: two international magazines translated into several languages to promote aqua and terrestrial protein production.
Dr Mian Riaz
Dr. Mian N. Riaz is Holder of the Professorship in Food Diversity Food Science and Technology Dept. at Texas A&M University, USA. He joined Texas A&M University 30 years ago after completing his Ph.D in Food Science from the University of Maine, USA.  His first academic appointment was in 1992 at Texas A&M University, Food Protein R&D Center, where he was put in charge of the Food and Feed Extrusion Program and went on to become the head of the Extrusion Program and a member of the Graduate Faculty in the Food Science and Technology Program.
He served as Director of the Process Engineering R&D Center (formally Food Protein R&D Centre) from 2005 to March 31, 2020. He organises 5 courses every year in the area of extrusion. Three of these courses are in the area of petfood/feed and two of them are in the area of food extrusion. Currently, he is offering these courses through Professional & Continuing Education program, Texas A&M Engineering Experiment Station, Extrusion Technology Program. He has published seven books (three of them are in the area of extrusion technology) 28 chapters and more than 143 papers on extrusion and other related topics.  
Arthur vom Hofe | CPM Europe B.V.
Arthur vom Hofe is working as Segment Manager Feed & Oilseed at CPM Europe BV, a California Pellet Mill subsidiary in Zaandam – the Netherlands for more than 30 years.
He has been already involved in the front line since the early nineties when representing the company for pelleting and particle size reduction equipment. Throughout this time, he has gained valuable experience of feed production processes across the world.
Arthur vom Hofe can be found frequently as a speaker at short courses and conferences on subjects concerning pelleting and particle size reduction and hopes to share his passion for this technology with you when informing you about the latest developments of the aquatic feed grinding process.
Arthur vom Hofe holds an Engineering Degree from the "Hoge School The Hague", is Dutch by nationality, 58 years of age and married, having two daughters.
Prof. Abdel-Fattah M. El-Sayed
Prof. Abdel-Fattah El-Sayed received his PhD degree in Aquaculture from Michigan State University, USA. He authored over 140 peer-reviewed papers in aquaculture and fisheries disciplines, in addition to 4 books, 5 book chapters and several technical reports. He also participated in over 50 conferences, in more than 30 countries. He also served as visiting professor to scientific institutions in many countries. He is an aquaculture and fisheries consultant with many organisations, including the FAO, the World Fisheries Trust, the WorldFish, the African Union, the Arab Organisation for Agricultural Development and the European Bank for Reconstruction and Development. He is also a member of the editorial board or advisory panel of a number of international aquaculture and fisheries journals. He was a member of the National Scientific Committee for University Staff Promotion in Egypt (2009-2015). He is also a member of the Advisory Council of the African Fisheries Reform Mechanism (AFRM). Prof. El-Sayed was awarded the following prizes: Honorary Life Member of the World Aquaculture Society; the Alexandria University Incentive Award, Excellence Award in Science, and discretionary Award in Science; Rashid Bin Humaid (Late Emir of Ajman, UAE) Award in Science in 2002. He was selected among the best 2% of the world's Scientists, in the list issued by Stanford University, USA in 2020, and by Elsevier in 2021 and 2022.
Dana Nelson | Extru-Tech
Dana Nelson joined Extru-Tech, Inc. in November of 2016 as an Aquaculture Specialist based in Salt Lake City, Utah. Nelson is perhaps best known as one of three owner partners in Nelson & Son's, Inc., the original developers, and producers of Silver Cup fish feeds.
"I am quite passionate about aquaculture in general and process equipment specifically," says Nelson, who continues to live in Salt Lake City with his wife and four children. "I am returning to work because I miss these things. Extru-Tech is a great fit. My hope is to bring some of the specific experience I have and add value to the group."
Extru-Tech, Inc., headquartered in Sabetha, Kansas, currently produces and markets one of the industry's most complete lines of extrusion processing systems. along with a full line of ancillary equipment and customised equipment solutions for specialised processes. Since 1985, Extru-Tech has installed extrusion systems worldwide, designed for the production of human food, pet food, aquatic feed and animal feed products.
Phil Erickson | Reynolds Engineering & Equipment, INC
Mr Phil Erickson is currently the International Application Engineer for Reynolds Engineering & Equipment, INC. Phil received his bachelor's degree from the University of Minnesota in Analytical Chemistry. Employed at Honeywell's sensor and signal processing research and development center after graduation. He has worked in the Bulk Dry Powder Processing industry for the last 30 some years focusing on ultra fine size reduction and classification of inorganic and organic materials. During his year in the industry he has been involved in production of shrimp and larval aqua feeds throughout the world. Working with most major aqua feed facilities in the production of specialty feeds which require ultra fine input materials. In addition, he is well versed in the evolving developments and requirements associated with natural and organic production of foods and feeds.
Dr. Farshad Shishehchian | Founder of Blue Aqua
Dr. Farshad is the Chief Executive Officer ("CEO") and Founder of Blue Aqua group of companies. Dr. Farshad has led the company since its inception in 2009 pioneering the aquaculture farm care business with the introduction of Blue Aqua's innovative mineral and probiotic products in India. The group is now present in 14 countries with an unbroken chain of revenue growth across the aquaculture supply chain. Having over 30 years of experience in the aquaculture industry, Dr. Farshad has undertaken many directorships and board memberships across aquaculture societies globally.
He has a Doctor of Philosophy in Terrestrial and Aquatic Ecology (Shrimp Culture) Master's Degree of Science in Marine Biology, Bachelor's Degree in Zoology and he is the Alumni of the Kellogg School of Management at Northwestern University. He is a board member of the Aquaculture Engineering Society since 2020 and was also the Asia Pacific Chapter President of the World Aquaculture Society from 2013 to 2016.
Some of the awards he attained include the World Aquatic Society's Industry Award to reward the most outstanding achievements in the aquaculture industry. He was also the President of the World Aquaculture Society – APC from 2013 to 2016.
HIGHLIGHTS
More than 30 years of experience in aquaculture, with a robust track record and expertise in product development and business strategies and planning
Founder of Blue Aqua International Group and Asian Aquaculture Network
Inventor of MixotrophicTM system, a super-intensive shrimp & fish farming system that is patented in 8 countries

ADNEC
Abu Dhabi National Exhibition Centre
Khaleej Al Arabi Street
Abu Dhabi, U.A.E.
Dates
25 - 27 November, 2025
Opening hours
Monday: 10.00 - 18.00
Tuesday: 10.00 - 18.00
Wednesday: 10.00 - 17.00