International Aquafeed, together with VIV, are hosting the latest rendition of the Aquatic Conference- Aquatic MEA at VIV MEA 2021! The conference will feature a variety of industry experts delivering brilliant presentations about the latest updates in both fish and shrimp nutrition, focused upon aquaculture trends in Egypt, the UAE and Saudi Arabia. 
This session will be combined with the Aquafeed Extrusion Conference.
Venue: ADNEC
Organizers: VIV worldwide and International Aquafeed
Date: 24 November, 2021
Contact: Roel Schoenmaker of VNU Exhibitions (roel.schoenmaker@vnuexhibitions.com) or Tuti Tan of International Aquafeed  (tuti@perendale.co.uk)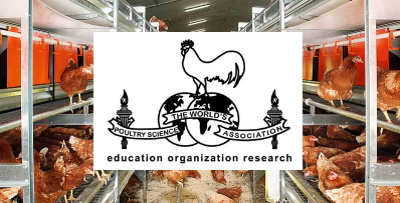 ADVANCEMENT IN POULTRY SCIENCE - WPSA
During the UAE branch meeting, issues such as phytogenic feed additives, how to manage & feed the modern PS broiler male & biosecurity in the hatchery will be discussed.
Date: 23 November, 2021
read more > 
BUILD MY FEEDMILL
The conference Build My Feed Mill enables you to discover the latest innovations that help make your feed mill truly innovative, efficient and profitable. Learn more about the feed mill production process with a brilliant line up of expert speakers from a variety of feed companies.
Date: 23 November, 2021
read more > 
ADNEC
Abu Dhabi National Exhibition Centre
Khaleej Al Arabi Street
Abu Dhabi, U.A.E.
Dates
23 - 25 November, 2021
Opening hour
Tuesday 23 Nov.: 10:00-18:00 hrs
Wednesday 24 Nov.: 10:00-18:00 hrs
Thursday 25 Nov.: 10:00-17:00 hrs