Poultry Marketing Round Table
PROGRAM DETAILS 
Venue: ADNEC – Capital Suite 21, Abu Dhabi
Organizers: MEAP, WATT Global Media, VIV
Contact: Mark Clements, MClements@wattglobal.com
Ghassan Sayegh, editing@meap.net
Date: November 24, 2021
WHY POULTRY MARKETING ROUND TABLE?
CRISIS MANAGEMENT – ADAPTING THROUGH UNCERTAINTIES
The Middle East is enduring a severe economic crisis since more than 3 years. This crisis is not restricted to Covid19 but complicated with conflicts and money availability that is affecting the poultry sector too. What is worse is that the crisis is expected to last.
It's time to understand how to manage during such difficult times. How to live with it without being hurt. To find out the best ways, to set rules, to manage and to market despite the crisis.
For that reason, MEAP, VIV MEA, WATT Media (In alphabetic order) have decided to bring the "Crème de la crème" of the Poultry Industry in front of a thirsty professional public. The objective is to discuss and arrive at Scientific, Political, Legal, Economical, and social measures to face the crisis together and to market our Poultry in better ways.
14:00-14:10
Welcome Greeting
14:10-14:20
Moderator (Ghassan Sayegh) introduction.
14:20- 15:00
Session 1 – Keynotes speakers (Online presentations)
14:20-14:30
Kate Hartley Co-founder, Polpeo (polpeo.com)
The basic principles of crisis management.
From salmonella outbreaks to targeted campaigns from climate change activists, a crisis can have a sudden and dramatic negative impact on your business. In an environment where everyone has a voice on social media, it has never been more important to prepare for a crisis. Kate's talk will outline the fundamental principles of good crisis management, from strong leadership to clear and transparent communications.
14:30-14:40
Nadim Khouri – An independent researcher on food security under crisis conditions. He presently advises governments, international organizations and businesses on evidence-based policies and investments in agriculture and global and national food security, the adaptation of African agriculture to climate change, and food security in the Middle East and North Africa Region.
He worked several years for the World Bank and is an official adviser for ADAFSA.
14:40-14:50
Nan-Dirk Mulder – Rabo Bank
As an animal protein specialist, Mr. Mulder will present the market outlook for Agri Commodity prices and trade.
How individual companies could secure supply and deal with volatility.
14:50-15:00
Antoine Sayegh – MEAP Founder and honorary president
Graduated in 1956 from the Michigan State University, granted by the president of the Republic of Lebanon and by the German agriculture society with medal merits for his agricultural achievements, Mr. Sayegh will address his thoughts to the public.
15:00-15:30
Session II – Presentation of the chairs* of the RoundTable (On site):
Around 10 persons, key players in the Poultry Industry in the Arab World (Finance experts, Investors, Integrated Farmers, Government representatives, Marketing leaders) will give their opinion based on their practical problems or implementation:
Confirmed chairs: (In Alfphabetical order)
– H.E. Sheikh Hamed Bin Khadem Bin Butti Al Hamid, Chairman, Bin Butti Group
– Hussein Bahri CEO Ommat
– William Boutros CEO Wilco – President of the Lebanese Poultry
Union
– Tony Freijeh CEO Al Wadi Group
– Amir Iskandar Cairo 3A
– Ghassan Sayegh CEO MEAP
– Turky Thunayyan IYA investment
– Other CEO s and governments personalities will be present as well.
15:00-15:05
Ghassan Sayegh – Introduction of the chairs
15:05-15:15
Tony Freijeh The Crisis: is a State of mind.
15:15-15:30
William Boutros The Crisis and Poultry Marketing in Lebanon
15:30-17:00
Session III: The ROUND TABLE.
The public will face Key Players and Keynote speakers to find out, to learn, to advise and to set Inter-regional protocols to work and manage during crisis.
The public will be formed by Marketing Agents, Companies, Farmers, Feed Producers, Journalists, and former Key players.
Special thanks to the participants that already registered in VIV MEA website. (Please note that the Maximum number of participants is limited to 60 people)
17:00-17:10
Conclusions.
17:10 -17:30
Coffee Break: If necessary, the discussions will continue during the coffee break
AFRICA HIGHLIGHTS - NABC
NABC along with VIV worldwide organizes Africa Highlights conference with focus on poultry in Africa. contributes to an Africa that is economically thriving and globally competitive in trade and investment. 
Date: 24 November, 2021
read more >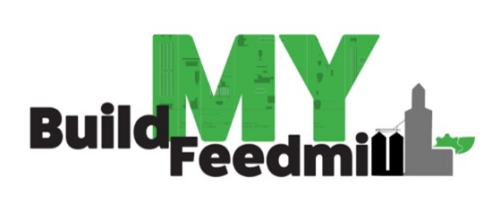 BUILD MY FEEDMILL
The conference enables you to discover the latest innovations that help make your feed mill truly innovative, efficient and profitable. Join a brilliant line up of expert speakers from a variety of feed companies.
Date: 23 November, 2021
read more >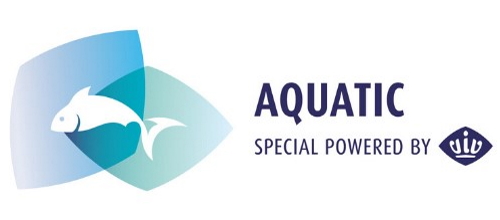 AQUATIC MEA CONFERENCE
International Aquafeed & VIV organize this conference that features various industry experts sharing latest updates in both fish & shrimp nutrition, focused upon aquaculture trends in Egypt, the UAE & Saudi Arabia.
Date: 24 November, 2021
read more>
ADNEC
Abu Dhabi National Exhibition Centre
Khaleej Al Arabi Street
Abu Dhabi, U.A.E.
Dates
20 - 22 November, 2023
Opening hours
Monday: 10.00 - 18.00
Tuesday: 10.00 - 18.00
Wednesday: : 10.00 - 17.00